Even though Christmas is shaping up to be a lot different from how we had hoped, Metro Rod York want to make sure it goes great by staying open 24/7 the festive period.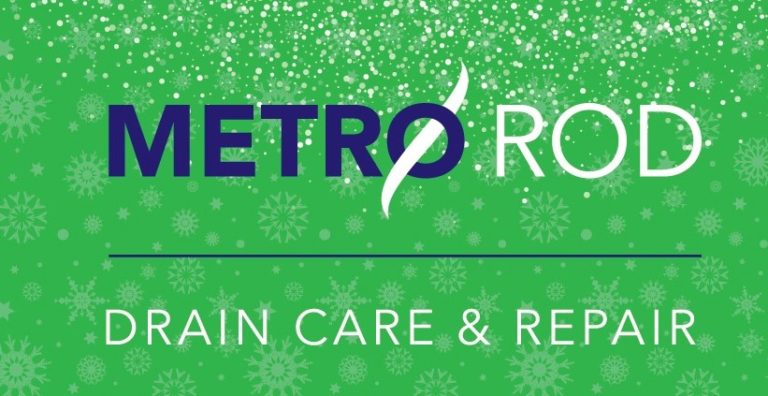 Around the Christmas period a lot can go wrong for your drains, the cold, wet weather along with an increase in usage can have adverse effects. It is important you keep them well maintained and avoid adding to the potential problems. Even though this Christmas is looking to be quite different compared to normal we want to make sure it goes without a hitch. To help you with this, we are available and open 24/7 to attend to all your drainage needs. Poor working drains could really ruin your day so here are some of the common problems that occur over winter and Christmas.
Top Tips This Christmas
To help you along this Christmas, here are some top tips to keep your drains working and some of the common problems you may face this Christmas. 
Throw any and all leftovers into the bin rather than rinsing them down the sink.
Use sink catchers to catch any pieces of food that are washed off and then bin them to prevent blockages.
Do not pour fats and grease down the sink, wait until they have solidified and scrape them into the bin. Pouring the liquid cooking fats and grease down the sink will create fatbergs in your pipes and drains as they cool down and solidify.
If you are away over winter, keep the heating on low to prevent your pipes from freezing and bursting. This could save you some serious damage.
Keep your drains and gutters free from leaves and debris to ensure they stay draining properly. For more advice on what you can do to prevent flooding read this guide.
Make sure you have scraped off all the food from your plates and dishes before loading them into a dishwasher.
As we are still in the middle of a pandemic with local lockdowns being regularly announced, our top priority is keeping you safe while we work. We are still following the governments guidelines on social distancing, wearing full PPE and making sure all engineers wipe down any surfaces they touch. 
If for any reason you find yourself with drainage problems then you don't need to worry as Metro Rod York are open 24/7 this festive period. We are fully equipped to deal with any problem to ensure you have the Christmas and New Year you deserve.
Metro Rod York offers services across York and the surrounding areas. Dealing with blocked drains, drain repair, CCTV surveys and septic tank maintenance. We believe in simple things and make sure we follow them through; available 24/7, professional, value for money service during and after the job and peace of mind in the fact that all our engineers are highly trained, DBS checked and fully insured.
Make sure you get in touch with us through any of the following:
Enquire through our website: click here
Get in touch with us via email: [email protected] 
Call us on 0808 208 2659
For any drainage needs, we are the drainage experts. We look forward to hearing from you soon!