We are fully committed to servicing all customers in the current circumstances. Our engineers are working hard 24/7 to support all domestic and commercial customers.
Cracked and broken drains can be a serious problem that may result in bad smells, property damage as well as being quite unhygienic.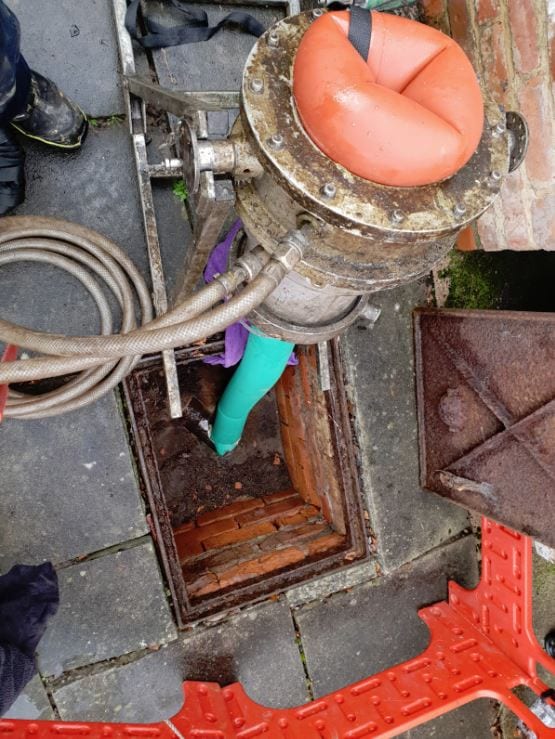 We know at Metro Rod Coventry that damage to drains can be daunting when you don't know what is wrong or how to go about fixing it. We want to make your life a little easier by covering the basics of our drain repairs and what some of the signs are that may indicate you need a repair. 
Cracked and damaged drains can be caused by a number of things such as tree roots, underground movement, changes in the weather and natural corrosion. Common signs that you may need a repair include damp seeping through your walls and ceilings, foul smells and increased water bills. However not all drains in need of a repair will show these signs and sometimes the only way to figure out what is wrong is through a drain inspection. 
Metro Rod Coventry are able to carry out this drain inspection for you via on of our CCTV Drain Surveys which you can find out more about here. If upon inspection we find you do need a drain repair then thanks to the CCTV Survey we will have a full and accurate picture of the problem which means our engineers can decide on the best way to fix it. 
On some occasions the best way to carry out a drain repair is through our trenchless, no-dig technology repairs. This will save a lot of time and minimise disruption to your property as we wont have to dig down to reach the drain that needs repairing. Instead we can use various lining techniques to repair the drain which is both cost effective and reliable. 
However, while we will always try to minimise disruption where possible, there are occasions when the only option is to create a trench and dig down to reach the drain. While this is more time-consuming and potentially costly it will be far better than allowing the drain to remain damaged and potentially cause more serious problems. So, in these instances you shouldn't worry as all our engineers are trained and equipped to carry out the work necessary to get your drains repaired and back up and running.
If you suspect you have a drainage issue please do get in touch with Metro Rod Coventry & Leicester using the details provided below. We provide FREE site assessments which you can access by giving us call or dropping us an email.
Metro Rod Coventry offers services across Coventry and Leicester and surrounding areas. Dealing with blocked drains, drain repair, CCTV surveys and septic tank maintenance. We believe in simple things and make sure we follow them through; available 24/7, professional, value for money service during and after the job and peace of mind in the fact that all our engineers are highly trained, DBS checked and fully insured.
Make sure you get in touch with us through any of the following:
Enquire through our website: click here
Get in touch with us via email: [email protected]
Call us on 0808 208 2622
For any drainage needs, we are the drainage experts. We look forward to hearing from you soon!