At Metro Rod Coventry & Leicester, we provide a fast and cost-effective 24/7/365 days per year service for unblocking drains and sewers. If you are a residential customer or a commercial customer, we provide a fast and reliable service to ensure you can get back to your day.
What causes drainage problems?
If you have a blocked sewage drain or a blocked drain outside whatever the drainage problems, it is essential to find the root cause of the blockage. Silt and debris may build up over time in the drain pipe, causing the flow to back up. If you add the lovely UK rain we have been having, this will increase the risk of surface water, causing flooding. Most commonly a drain blockage is caused by FOG (fat, oil and grease) The FOG congeals in the pipes. If you flush nappies, wipes or sanitary products these can get caught on the congealed FOG, when this happens, it may cause the flow to back up.
How to prevent blocked pipes:
To keep the pipes clear and free flowing, follow Metro Rod Coventry & Leicester tips.
Firstly, the only things that should be flushed down your drains are the three P's, pee, poo and finally paper, nothing else. If you stick with the three P's, this will massively reduce the risk of having to deal with blocked drains.
Secondly, items such as fat, oil, grease, nappies, wipes, sanitary products, jelly …. Yes jelly will cause blockages. You should never dispose these items down your drain.
Drain unblocking:
At Metro Rod Coventry & Leicester we have the latest and correct equipment to keeping your drains clear and free flowing.  Thanks to our qualified expert team of engineers we are just a phone call away.

Drain Services:
Once our engineer has investigated the root course of the blockage, we will use our high pressure water jetting unit to remove the blockage. We will ensure the drains are clear & free flowing before leaving site.
If our engineer notices there may be something more serious than a blockage, they will then raise a further recommendation for us to investigate.
Pre-Planned Maintenance:
Let Metro Rod Coventry & Leicester take the stress from you, by putting together a Pre-Planned Maintenance program. If you suffer with regular blockages and there are no defects to the pipe work. We can arrange for an engineer to attend when required, to high pressure water jet the drains to ensure they are clean, clear and free flowing without having to pick the phone up!
We understand the importance of great customer service and take care of all our customers from the moment you contact us to job completion. We provide communication throughout, to keep you up to date on any drainage issues you may have.
We also provide the following services:
Area we cover:
Alcester, Anstey, Ashby De La Zouch, Beaumont Leys, Bedworth, Braunstone, Coalville, Coventry, Hinckley, Leamington Spa, Leicester, Loughborough, Market Harborough, Meriden, Narborough, Nuneaton, Oakham, Rugby, Rutland, Southam, Stratford Upon Avon, Warwick.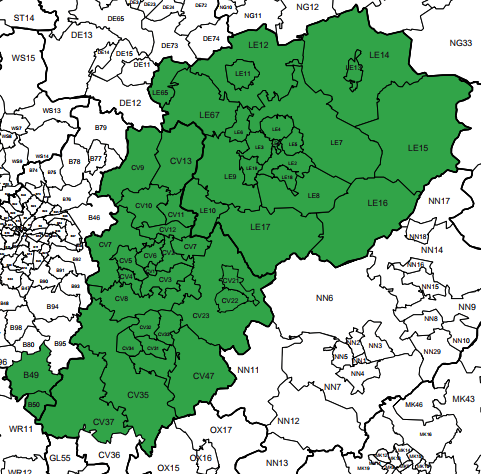 Get In Touch With Us:
Visit: Metro Rod Coventry
Call us on: 02476 664610
Email: [email protected]
Leave Us Some Feedback
At Metro Rod we appreciate feedback from our customers so that we can continue to improve our services. If you have recently had works carried out by Metro Rod Coventry & Leicester, please feel free to leave us a review on either of the following: