Can you believe it's almost Autumn?!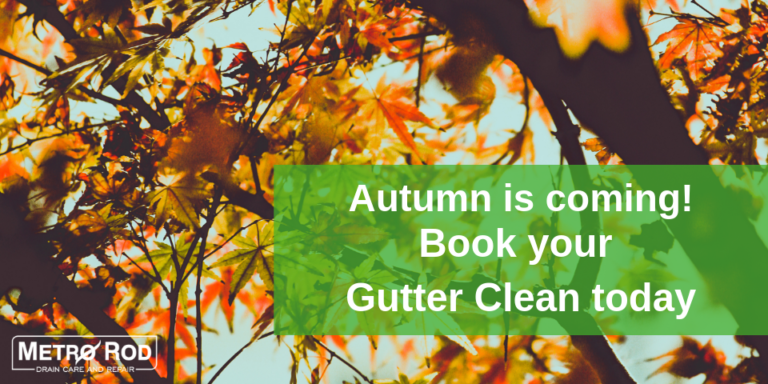 It will officially be Autumn on 23rd September but already we've started to notice the temperature transition from summer heat to winter cold here in Doncaster, Rotherham, Barnsley and Sheffield. Soon the daylight will become shorter and temperatures will drop even cooler.
As we say goodbye to the Summer, we say hello to one of the biggest nuisances to facilities managers and domestic/commercial property owners…. LEAVES! Fallen leaves may be aesthetic however they cause big problems in your gutters.
We all admire the scenes when the leaves are falling across fields, parks and across the street however we don't admire the fact that these leaves will be falling into our gutters and causing blockages. It's important to book in for a professional gutter cleaning service as soon as you notice any leaves building up in your gutters.
Leaves naturally absorb water so when they're left in the gutters, as the rain comes down the leaves will increase in their weight and surface area meaning that the gutters will be at risk of structural damage. We believe in 'Prevention is better than a cure' so if you notice leaves in your gutters, call us straight away on 01302 772464 and we'll be with your straight away to clean your gutters. Even if you notice a bit of mold on your guttering, chances are this will have stemmed from a blocked gutter.
Metro Rod can take the hassle out of trying to clean your gutters with a little help from our Metro Vac across Doncaster, Rotherham, Barnsley and Sheffield. Our innovative Metro Vac system uses a long pole that can reach up to 10 metres high which removed the need for expensive scaffolding and situations where there is insufficient space to erect ladders safely.
Why choose Metro Rod Vac for Gutter Cleaning?
Cost-effective
Reduces expensive scaffolding costs and can be carried out with little/no disruption to normal business hours.
Simple
The Metro Vac sucks up whatever is inside the gutter using a wet and dry vacuum so there's no clean-up required afterward.
Reduces Risk
The Metro Vac completed eliminates to need to work at height as no scaffolding or ladders are required.
Precision
The Metro Vac is mounted with a camera on top of the pole to allow our engineers to precision clean and process large amounts of guttering quickly, safely and efficiently.
If you're looking for a PPM to prevent any future blockages in your gutters, contact us and we'll create a tailored plan to suit your needs. We recommend carrying out gutter cleaning twice a year as a minimum to prevent a build-up of leaves in the gutter. We would advise as a minimum, book in for a gutter maintenance clean at the beginning of autumn and then again when we enter spring.
Metro Rod Doncaster, Rotherham, Barnsley and Sheffield
Visit: https://www.metrorod.co.uk/local/sheffield/
Call us on: 0808 208 2655
Email: [email protected]
Leave Us Some Feedback