A financially-strained council admitted it did not clean drains "as much as we did in the past", after more than 70 homes were affected by flash flooding.
A part of Northampton was among the worst affected when a month's rain fell in two hours on Sunday.
Residents told the BBC many drains had been blocked for weeks and reported to Northamptonshire County Council. If only the Council had got in touch with us, here at Metro Rod!
Ian Morris, the environment cabinet member, said it was "not clear" that blocked drains "were the root cause".
The Briar Hill, Camp Hill, Hardingstone and Wootton areas of the town were also flooded.
Northamptonshire County Council, which is being run by government commissioners due to its financial problems, said a full investigation into the causes would be carried out.
Mr Morris said the drains had not been cleaned as much as had been done "in the past".
"It's difficult to speculate on exactly what caused [the flooding]," he said.
"It was probably a culmination of a number of things that came together in the perfect situation for the water system to be overcome by the rain, which was unprecedented."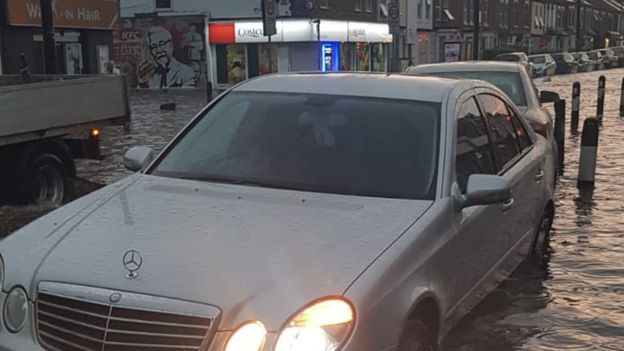 Gill Harris, who lives on Southampton Road in Far Cotton said "at least 16 drains" were blocked when she walked around the area after the waters receded.
She said some had "been reported to the county council and to Anglian Water" before Sunday's flooding.
The same area of Northampton was badly impacted in the 1998 Easter Floods when thousands of homes were damaged by the River Nene bursting its banks, although blocked storm drains were also cited as a cause.
Ron Fitzhugh, vice-chair of Far Cotton Residents' Association, said: "It's absolutely heartbreaking what they [residents] are going through.
"One young family with three young children and they are seriously thinking about leaving. They have no insurance, no house insurance because it's too expensive in this area to get insurance.
"We know that that couldn't have been predicted, it was a freak of nature, the volume of the rain that came down. But it's the same story as 20 years ago and people are scared to be in their own properties."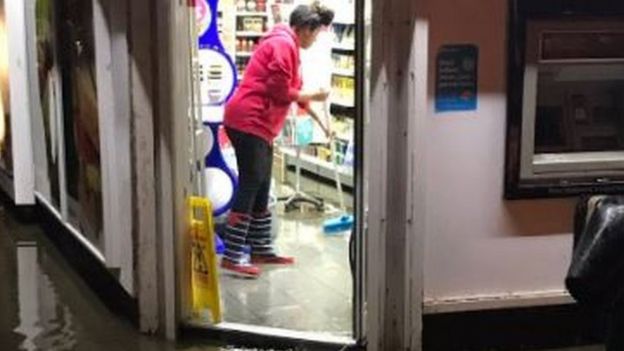 Footage captured during the flooding showed water up to 2ft high on St Leonard's Road, although adjoining roads were also affected.
Bin bags and recycling, left out by local people ahead of a Monday morning collection, were seen floating in the water.