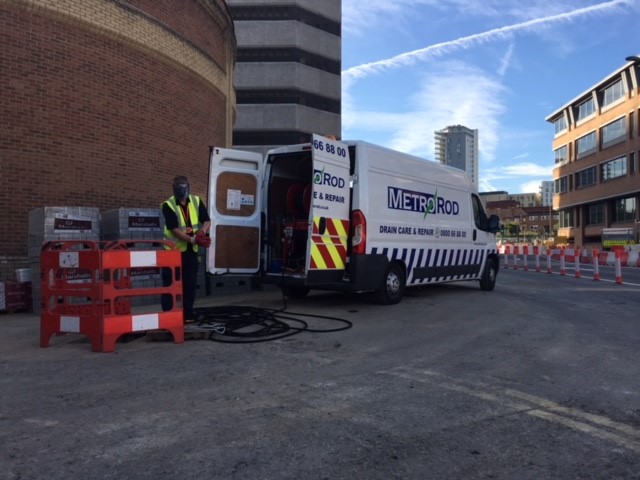 Whether it's  a blocked drain in the playground , an out-of-order toilet block or a more complex drain repair or installation Metro Rod Guildford can provide and "Outstanding" service for schools, colleges and Universities. We currently provide peace of mind for educational establishments in Guildford, Camberley, Basingstoke, Aldershot and many other towns across Surrey and surrounding counties.
Our DBS-checked, fully accredited engineers understand the needs of both you and your students and heath and safety is our first and over-riding priority. We pride ourselves on delivering a safe, professional and honest service day or night and aim to deliver the best possible customer service focused on removing your problems.
Many schools now adopt a "prevention is better than cure" approach, with regular pre-planned maintenance visits ensuring their drains are free-flowing and kept free of blockages. These visits can be scheduled out-of-hours or during holiday periods so as to minimise disruption for staff and students alike.
Where reactive problems arise however Metro Rod Guildford are available 24/7/365 to deal with any emergencies. We understand the problems and stress  a blocked drain or blocked toilet can sometimes cause.
Our trained engineers possess the skills to deal with any situation. Recent substantial work carried out in one Guildford school included CCTV drain survey to diagnose the cause of problems, no-dig drain repair using pipe-lining techniques , excavation and replacement of a defective drain  and high-pressure water jetting to thoroughly clean all drains on site.
Don't learn a drainage lesson the painful way. Just contact Metro Rod Guildford on 0808 208 2628 and let us ensure you have no problems.