Metro Rod Birmingham use a specially designed system called the Metro Vac to clear your gutters. It is designed in a way that allows us to reach hidden and obstructed areas of the gutter, whether that is due to a conservatory obstructing the gutter or it is at a height.
The Metro Vac has a built-in camera to allow our engineers to have precision and accuracy when clearing your gutter, it also allows our engineers to show you your gutters before and after the work has been carried out. Using the Metro Vac means that we do not need to have any expensive scaffolding present which also saves you a lot of money. Due to the sleek design, we do not need to use any ladders to reach your gutters as the Metro Vac can reach up to 3 stories high with no ladders needed.
The Metro Vac is a wet and dry vac which means that no matter what is blocking your gutters, we will most certainly be able to clear them for you!
If you decide to have this service, it would minimise drain blockage due to moss, mud and leaves. It would also mean that your gutters would run at full flow and be able to hold the most amount of water possible.
Gutter cleaning is growingly popular to have as a pre-planned maintenance service. This is where you can set a time and date for this service to go ahead where it will not disrupt you or your business.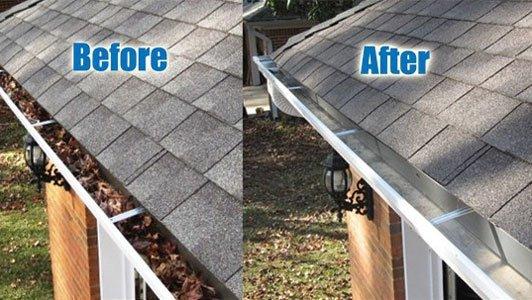 If you are a home owner or business and are interested in this service, please don't hesitate to get in touch:
Call 0121 776 8838
Email [email protected]
Like us on Facebook – CLICK HERE
Connect with us on Linked In – CLICK HERE
Follow us on Twitter – CLICK HERE