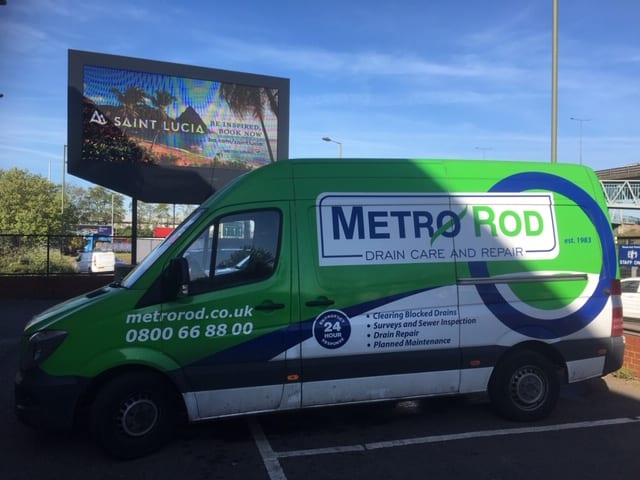 Unblocking drains, carrying out drain maintenance and drain repair  in Central London and supporting Facilities Managers across the capital may not always sound like the most glamorous or exciting pursuit. However this photograph, taken at Metro Rod Central London HQ this morning, is perhaps appropriate in terms of it's international flavour in the week of World FM day 2019 on 15th May.
World FM Day is a celebration of the Facilities Management industry which aims to highlight and profile the importance of the Facilities Management industry in supporting business and economic well-being around the world. In the UK the Institute of Workplace and Facilities Management promotes World FM Day and you can read more by looking at their website CLICK HERE
The theme of World FM Day this year is "Celebrating Global FM standards" and at Metro Rod we join in the celebration of the day , fully recognising the vital role the FM industry plays in ensuring London's vibrant economy continues to function within a safe, effective and hygienic built environment.
Many of Central London's commercial sites, public amenities, Government buildings and tourist sites rely upon Facilities Managers to maintain their built environment and deal quickly and effectively with any problems. In turn these Facilities Managers often rely on us at metro Rod for services which only a specialist drainage company can provide. We have previously profiled our role in supporting the Facilities Management sector in London with drain care services (CLICK HERE to read more) and we understand what it takes to work for a sector which puts client satisfaction and professionalism as it's key priorities.
The proactive approach of the Facilities Management sector is perhaps best illustrated by the number of pre-planned maintenance programmes we operate for Facilities Managers in London. High usage sites need a planned approach to drain maintenance to ensure that site drainage is regularly cleaned and kept free-flowing, A preventative approach to blockages will work out better in the long term than a  reactive approach which simply deals with blocked drains, blocked toilets, bad smells, flooding etc as problems arise. The cost of business disruption from blockages to drains which have not been maintained and cleaned can vastly outweigh the cost of planned maintenance and Facilities Management experts recognise this.
Metro Rod can offer you a free site assessment for a pre-planned drain maintenance programme on any commercial or high usage site.
At Metro Rod Central London we are delighted to serve the Facilities Management sector. We congratulate Facilities Managers everywhere on the "invisible" work they do to ensure life, and business, in London is undisrupted by built environment issues and we celebrate World FM Day accordingly.
All our engineers are fully qualified, insured, trained and DBS checked. They also pride themselves on customer service just as much as you do. For Facilities Managers and the Facilities Management sector in London, Metro Rod is your premier drainage solution.
For drainage services from Metro Rod, please don't hesitate to get in touch.
You can contact us on:
by emailing us on [email protected]
Going to our website; www.metrorod.co.uk/local/central-london/
or connecting with Gary, our Commercial Director on Linked In