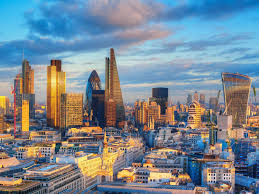 At Metro Rod we know that drains, whilst not the most glamorous subject, are truly essential to London's standing as one of the world's greatest cities.
The development of drain systems to remove foul waste was one of the most critical factors for civilisations to develop, enabling large numbers of people to live and work together in cities like London. We are passionate about our work as we know that when we are unblocking drains, carrying out drain repair and undertaking drain maintenance across London we are actually preserving the very fabric of our civilisation !
The development of  the London drain and sewer network: A Victorian triumph
As London's population grew in the 1800s issues with the foul drainage system became increasingly serious. During the 'The Great Stink' of 1858 the smell from the drains was so bad that the problem reached crisis point.
The government called in top engineer, Joseph Bazalgette, to create an underground complex of sewers and his team built 82 miles of intercepting sewers parallel to the River Thames, and 1,100 miles of street sewers at a cost of £4.2 million.
Work started in 1859 and was virtually complete by 1868, a massive achievement.
The current work on the new "Super Sewer" in London, as featured on the recent BBC TV series, is the most notable development since that time and will bring London's sewage system up to date with our 21st century drainage needs.
Metro Rod's role today 
Metro Rod are industry leaders in drain care and drain repair services. Every day our engineers support London business and residents by clearing blocked drains, blocked toilets, carrying out pre-planned maintenance drain cleaning visits and undertaking CCTV drain repairs.
When your drains are cracked or damaged in some way and in need of repair we can offer a range of drain repair technologies to give you the most cost effective and least disruptive drain repair possible.
What are the techniques that we use for drain repair?
No-Dig or Trenchless Repairs
No-Dig Repair options vary depending on the application, but they all involve inserting a liner into a drain which is impregnated with resin. The liner is moved into position, whether it is local or full length, and then inflated to give a water tight repair by effectively making a thin strong layer inside the existing drain. When the required cure time has elapsed, the means of inflating the repair is removed to restore the full drain function and integrity.
Patch Liners – This localised repair offers a cost-effective solution to fix individual defects within a drain or sewer.
Ambient Cured Lining – Ambient cured lining consists of the full or partial lining of sewers or drains to cover multiple defects.
Heat Cured Lining – Heat Cured Lining is predominantly used for larger diameter pipes or where an increased resistance to chemical attack is required,
Excavation and repair
This is the traditional method of drain repair, involving the excavation and exposure of damaged drain pipework and it's replacement by new lengths of pipe.
Metro Rod Central London operates right across the heart of London from Stratford in East London to Ealing in West London. From The City of London to the West End , from Dulwich  and SE postcodes to Camden and North London… don't let there be a question of a blocked drain or blocked toilet disrupting your business.
For a free site assessment of your commercial premises drains in London please don't hesitate to get in touch with us.
You can contact us on:
by emailing us on [email protected]
Going to our website; www.metrorod.co.uk/local/central-london/
or connecting with Gary, our Commercial Director on Linked In
We look forward to hearing from you soon!