Here at Metro Rod in Liverpool we are continually investing in the latest equipment to ensure that cleaning and clearing drains in our local region is as hassle free for our engineers and our customers alike as it can be!
Over the past few years John Pardoe, franchisee of Metro Rod in Liverpool has sourced the best equipment and trained the engineers to ensure that the equipment is being used to its full potential. On a job in St Helens recently our latest equipment, the 'Robotic Cutter' was successfully used. This new piece of equipment can service pipework from 55mm to 300mm and can be used for jobs such as cutting a lateral hole in a liner (if a liner has been installed to repair a pipe and has an adjoining line onto it), concrete removal, foreign object removal (such as metal work that has been placed through pipework), dealing with protruding pipework and can also be used if a liner has failed or needs to be removed/cut out for any reason. The cutter can be seen in action by visiting https://www.youtube.com/watch?v=kYfNATcHFB4
On this specific job in St Helens the Robotic Cutter was used to remove a high density of concrete that had entered a drain and the engineer remarked that "the cutter cut through the concrete like a hot knife through butter"! This is an easier and cleaner solution to alternatives, which would perhaps involve digging the drain out and replacing the pipework.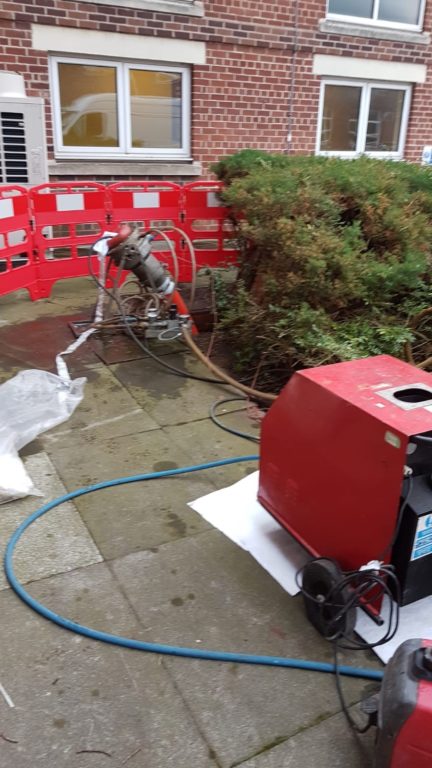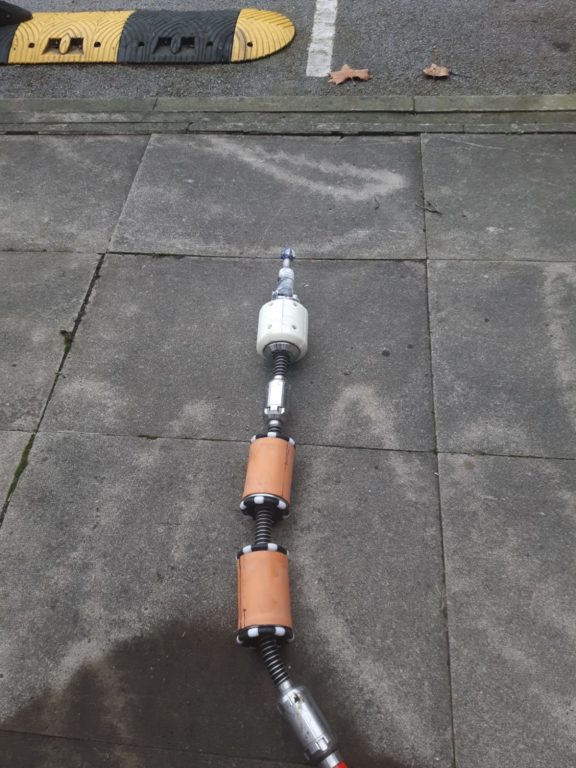 Other specialist equipment that we here in Metro Rod Liverpool have invested in includes:
Electro-Mechanical Cleaner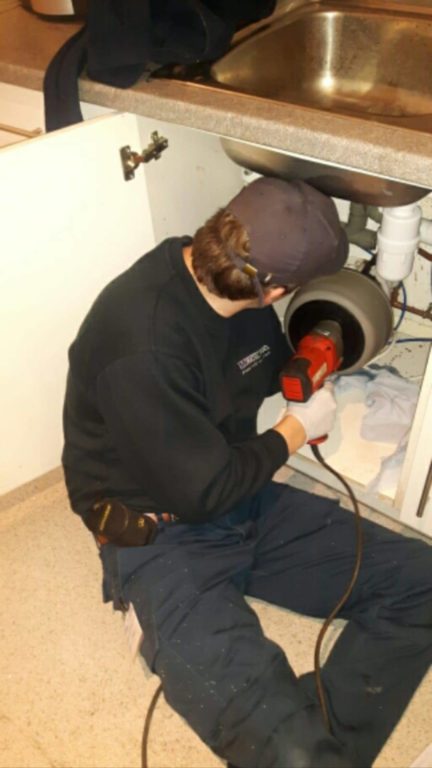 A motorised tool is used to rotate a cable or spring which is stored on a drum within the tool.  The operator feeds the cable into the pipe that is blocked and uses the tool to rotate the cable within the pipe, which breaks up any material which has accumulated within. The blockage is largely removed on the cable and the remainder flushed harmlessly away into the drainage system.  The cables are flexible and will pass around several bends easily.
Picote cutter
This is a variation on the EMC idea, this machine uses a rotating cable to drive a multi tool head. It is used to cut on the front face and remove hard debris. Abrasive paddles are also attached to the cutting body which is extremely effective at removing scale and corrosion.
These can be used in conjunction with a mini portable jetter to provide an ideal solution for dealing with internal drain blockages.
CCTV Crawler Camera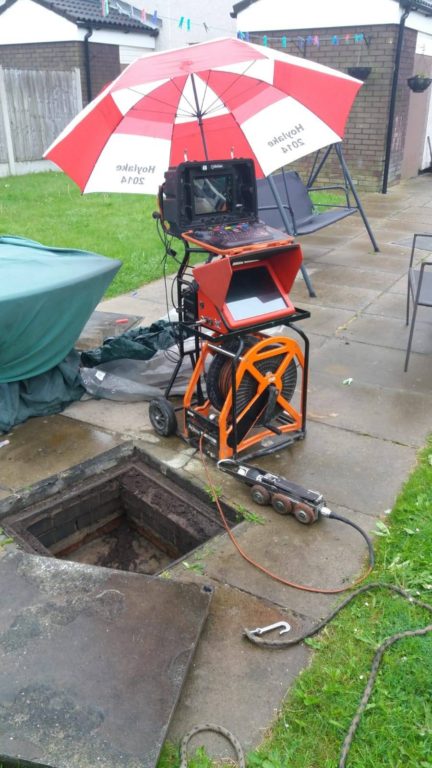 CCTV drain inspection cameras are used for exactly what you may expect; inspecting drains! Whether your property experiences reoccurring, unexplained blockages, or you need to have a home buyers drainage survey taken out to ensure a decent structural integrity of your drains remain, CCTV drain surveys will give you the clarity you need.
Crawler cameras are again used for "bigger" jobs, such as large diameter pipes and sewers. Crawlers are remotely controlled by one of our engineers and allow for more specialised CCTV drain surveys on larger lines in a quicker more efficient manner, effectively they can 'crawl' into position.
Tankers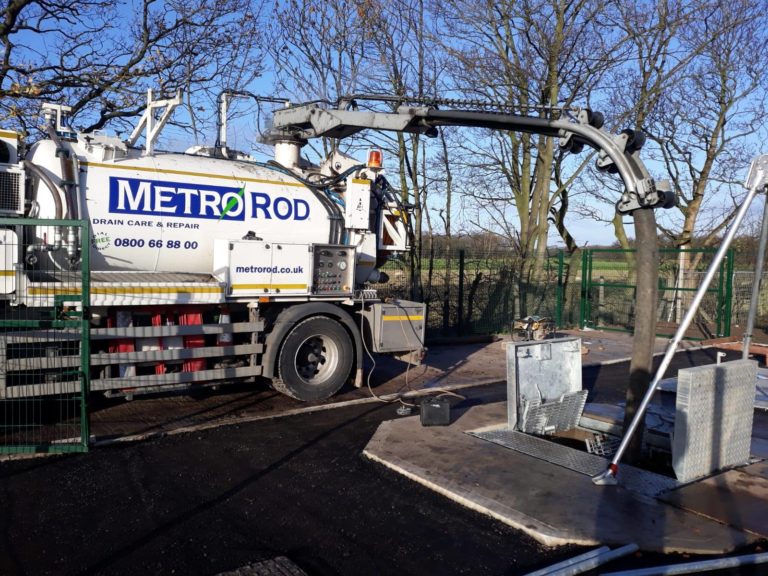 We here in Metro Rod Liverpool have 2 tankers, a smaller 7.5ton one that can hold up to 1500l of clean or dirty water and a larger tanker which can hold 3000 litres of clean water of 4000 of dirty water (it has separate 'clean' and 'dirty' compartments. Both of these tankers are used on a daily basis to provide larger capacity to jetting works, sucking out gullies and sucking up water that has flooded into spaces.
One area that we have not invested in as yet (but never say never!) is in a sniffer dog to smell out drain leakages! An article on BBC News today outlines how United Utilities have done so though, click here to watch the video!
Here at Metro Rod in Liverpool we continually invest to make our drain business the best it can be, we invest in the best equipment, the best engineers and invest in a lot of time to train the engineers and ensure that they are giving our customers the best experience that they can have.  If you have any drainage problems that you need Metro Rod to address please get in touch and rest assured, we will do all that we can to ensure that your experience with a drain problem is as un-problematic as it can be!
To get in touch with us you can
Call us on 0151 909 2807
Go to our website: www.metrorod.co.uk/Liverpool
Email us: [email protected]
Connect with Jenny, our Business Development Manager on LinkedIn
We look forward to hearing from you soon!