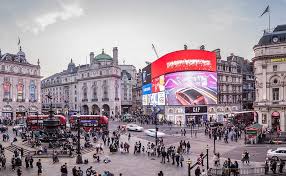 Unblocking drains, freeing blocked toilets, carrying out drain maintenance cleans and CCTV surveys isn't the first thing that comes to mind when discussing London's leisure industry but at Metro Rod Central London we know that our drainage engineers play a significant part in ensuring everyone can enjoy their free time in the capital.
The London leisure industry is a very significant part of the economy.  It is estimated that a quarter of the UK leisure economy is in London and that leisure activities employ nearly 300,000 people and provide an important mix of  highly skilled, entry level and part-time jobs. From the industry's customers' point of view being able to spend free time doing the things they enjoy plays a big part in providing a happy lifestyle and relief from the stresses and strains of  hectic day-to-day working life in London which can drain mental health
Metro Rod provides essential drain care service to many parts of the London leisure economy in order to ensure that business's revenues and customers'enjoyment are not disrupted by the inevitable drainage issues which can occur when people gather together in their leisure time. Many leisure locations are looked after by Facilities Managers and Metro Rod's 24/7 responsiveness and high standard of safe and effective workmanship have helped build some great relationships with Facilities Managers across London.
So what do we do exactly to support the Leisure industry in London ?
As always our work can take in anything from unblocking a single blocked drain or blocked toilet through to major drain maintenance cleans in some of London's largest buildings or undertaking investigative CCTV drain surveys and any resulting drain repairs. The following three examples give a good idea of what we can do and how we can help YOUR business in the leisure and hospitality sector:
Pubs and Restaurants are a major part of London's leisure scene and our engineers are often found using their high pressure water jetting equipment to ensure that any build up of fat,oil and grease (known as FOG in the trade) is cleared. This is a critical activity best carried out as part of a pre-planned drain maintenance programme as opposed to waiting until a blocked drain occurs.
Public Leisure Facilities and Shopping Centres will see heavy usage of their toilets and urinals with blockages often inevitable due to inappropriate objects, including wet-wipes, being introduced or build up of uric scale in urinal pipes over time. This latter can result in unwelcome scenarios like the one below: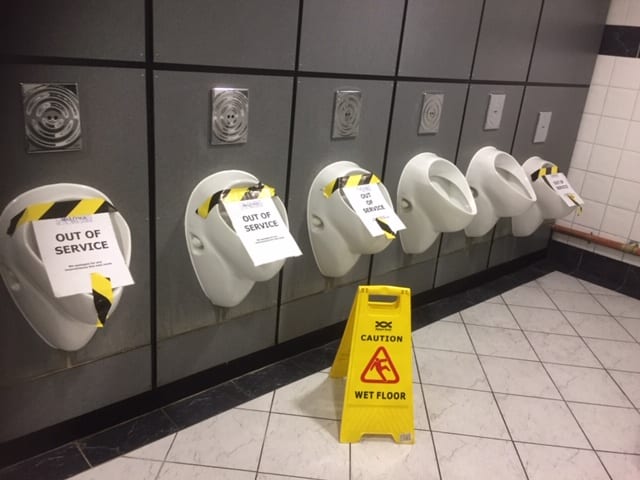 Our engineers use electro-mechanical cleaning equipment to keep internal pipework free-flowing, customers happy and business thriving.
Sports facilities also suffer from these issues with extremely heavy usage of toilets and drainage on event days. Metro Rod carry out pre-planned maintenance cleans at many London venues including Premier League football stadia as can be seen here.
At Metro Rod Central London we can provide a safe, professional and honest drain care service whatever part of the leisure industry you are involved in and whether you are in Stratford, Dulwich, the City of London, the West End, the South Bank, Camden,Kensington, Knightsbridge, Earls Court, Acton , Ealing or any other part of London.
Contact us to find out how we can help you and  be your drainage contractor of choice.You can contact us on:
by emailing us on [email protected]
Going to our website; www.metrorod.co.uk/local/central-london/
or connecting with Gary, our Commercial Director on Linked In
We look forward to hearing from you soon!