The annual Metro Rod Conference took place in November 2017 at the 5* resort of Celtic Manor, Newport. This is a chance for Franchises, staff and suppliers to get together and discuss exciting changes in the business and also to celebrate successes.
The day kicked off with some presentations from key staff members including the Managing Director of Metro Rod, Peter Molloy who shared the vision for the company in the coming months and years. This was followed by the unavailing of the new van re-design! Watch this space for our new vans on the roads of the North East.
Once the presentations were finished the celebrations continued into the evening with the Awards Dinner where the top performing Metro Rod Franchises were awarded for their successes. Here at Metro Rod North East we were honored to receive not one but two awards. For Best Social Media 2017 and Engineer of the Year 2017! Tricia Craig, our managing Director was thrilled to collect these two awards on behalf of her team.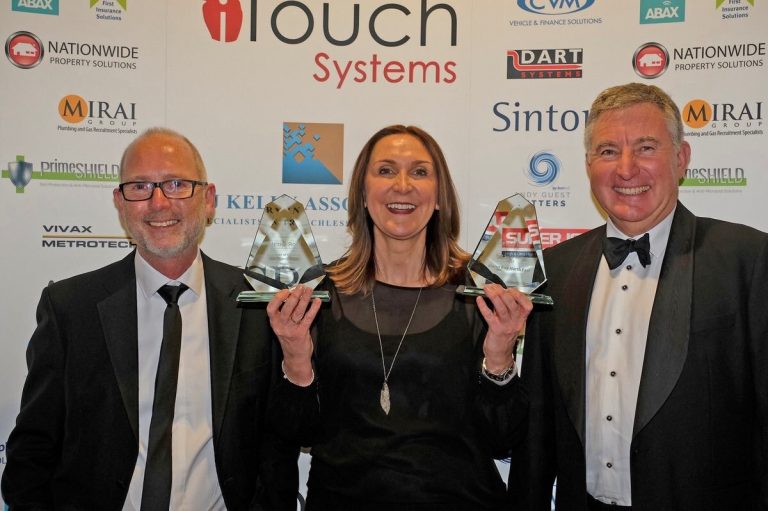 The Best Social Media Award is thanks to Amy and Tricia who take care to post engaging content throughout the year for customers and our followers so we were thrilled to receive it.
The second award that we won was Engineer of the Year. This was for our long standing staff member Derek Whittle. Derek was an engineer for over 10 years and recently demoted himself to a second man and general assistant because he is nearing his retirement. Derek is a huge support to our team and his knowledge is invaluable, he helps to train new starters and ensures that they all know the maintenance we complete for our customers. He always goes beyond our expectations to give the customer the best possible service and is extremely thorough.
Derek didn't know he had won the award or that he was even nominated for the award! We managed to get him to the conference telling him it was a treat for his long service and were excited to see his reaction to winning such a prestigious award. Unfortunately, the morning of the awards dinner, Derek slipped and fell in the shower breaking a rib! He ended up in a local hospital and missed the full award show. He kept in good spirits and Tricia visited him in hospital the following day to give him his award and a bottle of Champagne, he was delighted to have won the award even though he missed picking it up in person!
He has made a full recovery and is now back to work helping our team in the North East.