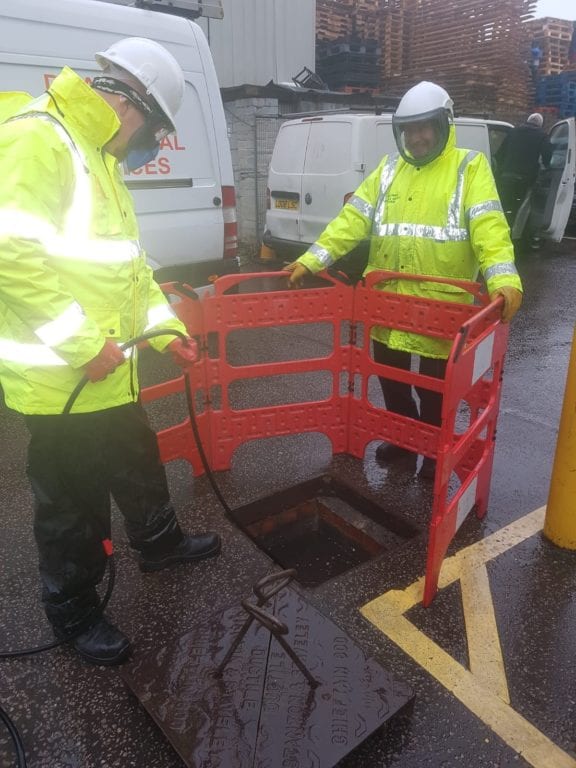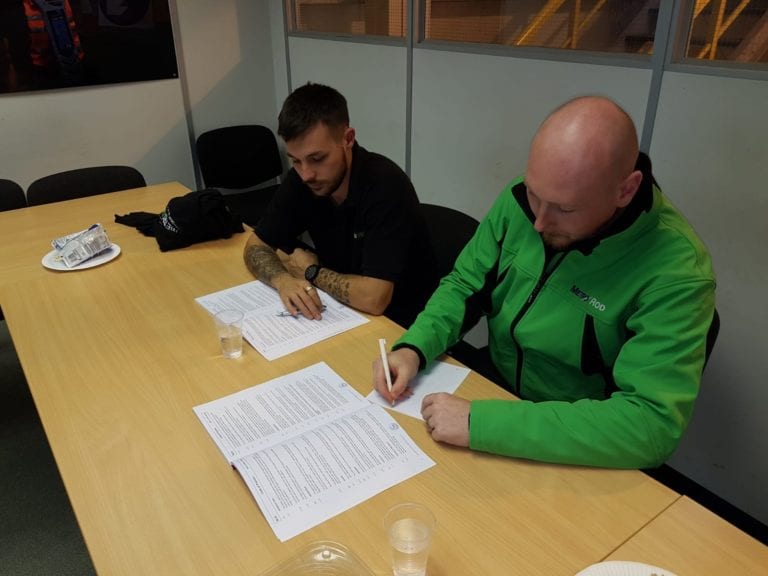 Metro Rod Norwich Engineers Shane Rose and Chris White attended Arco Training in Enfield this week and they both passed with flying colours. Well done chaps! The Water Jetting Association course incorporates the relevant Code Of Practice and they have achieved the mandatory standard for the safe use of the water jetting equipment. So don't fear, with Metro Rod you are in safe hands.
High Pressure Water Jetting (HPWJ): Is the process of using water propelled at high speeds to clean surfaces and materials. This application is particularly effective in clearance of drains as the impact of high pressure water on a blockage is to soften or emulsify it, which restores flow aided by water used in the jetting process. As it is purely water under pressure, no chemicals are used in this process so it is an environmentally friendly way of clearing blockages. It is used for:-
De-scaling pipes
Tank cleaning
Surface preparation
De-scaling drains and sewers
Unblocking pipes
We also use other processes such as Electro-mechanical cleaning (EMC). This is the process of using a motorised tool to rotate a cable or spring which is stored on a drum within the tool. The operator feeds the cable into the pipe that is blocked and uses the tool to rotate the cable within the pipe. This has the effect of breaking up any material which has accumulated in the pipe which is largely removed on the cable and the remainder flushed harmlessly away into the drainage system.
Finding the best solution
Our engineers will attend site and make a brief assessment of the problem, they will then be able to offer you the best technique to clear your blockage quickly and efficiently.
We pride ourselves in complete customer satisfaction. Our engineers will want to offer you the most cost effective solution to offer complete satisfaction and ensure that the problem is resolved first time.
We will carry out functional tests on the drain once it is unblocked to give confidence that you are not calling them again next week for the same problem.
In the event that there is a structural issue with the drain, our vans are equipped with CCTV equipment so that we can examine the defect and make a proposal for the most cost effective solution.
Skilled engineers
Our engineers are amongst the most highly trained in the country and are also CRB/DBS checked as standard and carry relevant ID cards, so you can be sure that you or your customers and staff are in safe hands.
All engineers undergo rigorous training and complete the following nationally recognised certification: High Pressure Water Jetting qualification, National Road and Street Works, Confined Spaces Works, Asbestos Awareness and Basic Food Hygiene. We take training and the skill of our engineers very seriously, so that we can offer the very best service to you.
More Information
If you would like to find out more, call Metro Rod Norwich on 0800 668800 and we will be happy to discuss the needs of your site. We are always happy to arrange a free site assessment and no obligation quotations for any work you might need.  We also have a  helpline open 24 hours a day every day: 0800 66 88 00.