Metro Rod is aware of its obligations under legal statutes and recognises that to be a successful company it needs to place health preservation and the safety of its employees, contractors, franchisees, clients, public and others at the forefront of its operational thinking and planning.
In support of this, Metro Rod has developed a SHEQ vision, which is;
"To be an industry leader in safety, health, environmental and quality performance, through resilient management systems and positive leadership, supported by no compromise attitudes and behaviours, which instils a pride in our colleagues and partners."
To help achieve this, our management system and processes have based upon HSG65 – Managing for Health and Safety and ISO standard 45001.
We have adopted these principles as illustrated below: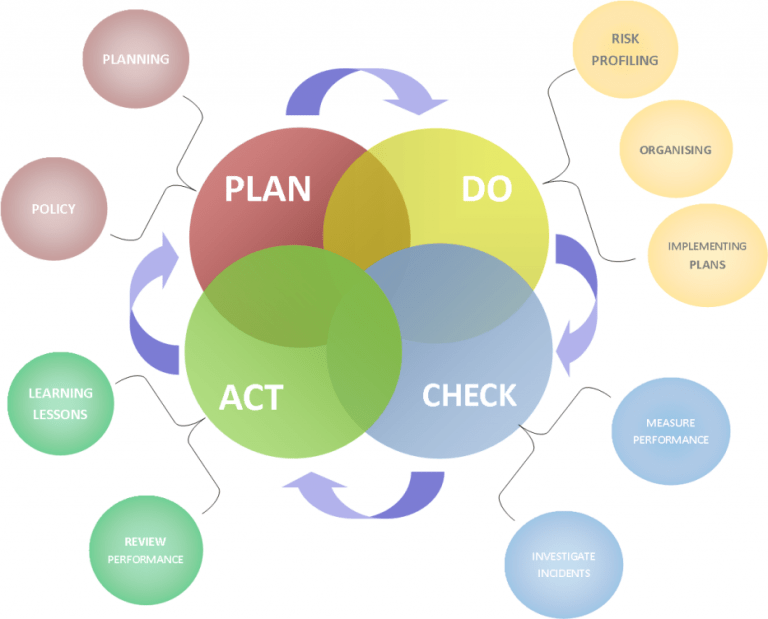 Metro Rod is committed to continuously developing and implementing industry leading health, safety, environment and quality procedures and processes throughout its work activities. These will enable our people, partners and those we touch to be safe and healthy, whilst ensuring the protection of the environment and delivering quality to our customers.
Metro Rod is supported by a dedicated team of safety professionals who support and advise our teams.
We welcome collaboration with our clients and seek to foster working relationships with like minded organisations who share our ethos and commitment to the highest standards of safety in all that we do.