Corporate Social Responsibility at Metro Rod
At Metro Rod we recognise the impact we make on society, the economy and the planet and always seek to make a positive difference in the places where we operate. As such, we are committed to working with our local communities. Each of our offices is managed on a franchise basis by local people, employing people from within their community.
We provide a service to each local area that is safe, professional, and honest. In doing so we play our part in making the local economy a success and encourage our teams to always look to support communities both on a local and national basis.
Our Corporate Social Responsibility Objectives
The objective of our CSR approach is to fulfil our social responsibility obligations without compromising our values in the activities that we do.
Our governing principles are at the heart of everything we do and being socially responsible is, therefore, about living to those values. We are committed to ensuring that this responsibility is embedded in the way we do business and should be part of our natural thinking processes.
Throughout our business, we aim to create a balance between the development of opportunities with our customers; stimulating and rewarding our staff; working with and supporting our local communities, and sustaining the environment in which we operate.
When it comes to the environment, we recognise our responsibilities within which we work and apply policies and procedures that not only meet our legislative requirements but that promotes the health, safety and welfare of all involved and minimises any negative impact we may cause.
As a national company, we operate in a large number of communities across the UK with diverse cultures and needs and it's our objective to support these communities through establishing positive relationships and encouraging our staff to become involved through providing an opportunity to share expertise and resource.
Metro Rod's Approach to Corporate Social Responsibility
We have defined a Corporate Responsibility model that meets the objectives set out through our business relationships, how we look after our people, take our environmental responsibilities seriously and above all else provide a safe organisation for staff and customers. Our approach can be categorised as:
Employment and the Workplace
Tackling unemployment through developing and training unskilled workers, military leavers and ex-offenders evidenced by the creation of 20 new jobs in the Merseyside area for our contract with Peel Ports Group.
Facilitating the development of skills by providing industry-recognised qualifications
Providing school leavers with ITOL apprenticeship schemes
Providing equal opportunity towards those in greatest need or facing the greatest disadvantage
Annual pay review and paying our employees the National Living Wage, as a minimum
Professional development is unique for each member of staff. We provide tailored coaching and training aligned to the individuals needs to progress into senior roles
Implemented a succession planning strategy across Franchise Brands to identify the leaders of the future
Work with Driving for Better Business, a Highways England programme, to safeguard our employees from work-related road risks, protect the environment, and ensure we comply with current legislation
Environment
Work with utility sector and customers to reduce any wastage
50 depots located across the UK to minimise excess travel and reduce our carbon footprint
Actively promote Reduce, Re-use, Recycle
Embed sustainability through our supply chain by purchasing materials from organic sources
Protecting ecosystem biodiversity by reducing energy consumption, conserving natural resources and minimising waste
Community
Build the capacity and sustainability of local communities
Giving practical support for local voluntary and community groups
Encouraging local community labour recruitment
Raising money for local charities
Provide donations to local food banks to deliver emergency food and support to less fortunate members of the community
Metro Rod's Work in the Community
At Metro Rod, we believe in supporting our local community and are proud to get involved.
At Metro Rod's 2019 Annual Conference, £13,000 Was Raised for Harefield Hospital
Each year, Metro Rod hold an annual conference where we hold an auction and donate monies collected to a selected charity. In 2019, we raised over £13,000 in a single evening for the Harefield Hospital in an auction whereby our Executive Chairman and Managing Director were auctioned off to work within the business at a grass roots level as engineers for one day.
Metro Rod Glasgow sponsor a local youth football team, Troon Thistle.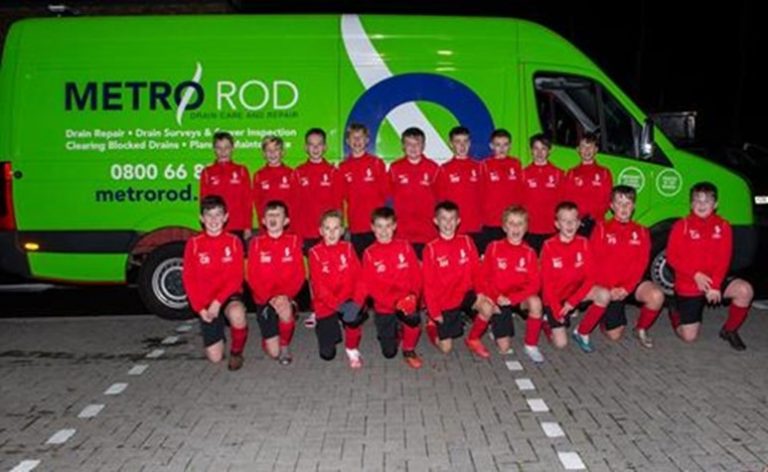 Metro Rod Lancashire sponsors a local children's book "Mummy Goes to Hospital".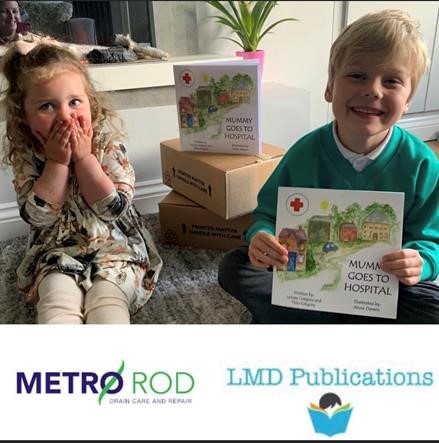 The Nest – Metro Rod Norwich

Metro Rod Norwich sponsors a full-sized pitch at community hub, The Nest.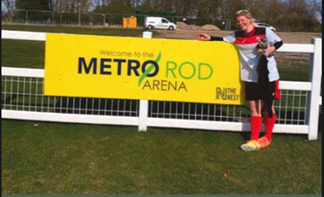 Metro Rod Bristol sponsors Chew Valley's U15's Rugby Team.