ENGINEER COMMENDATION – AXA POLICYHOLDER
11th May 2018 - in Stafford, Stoke-on-trent, Wolverhampton, Worcester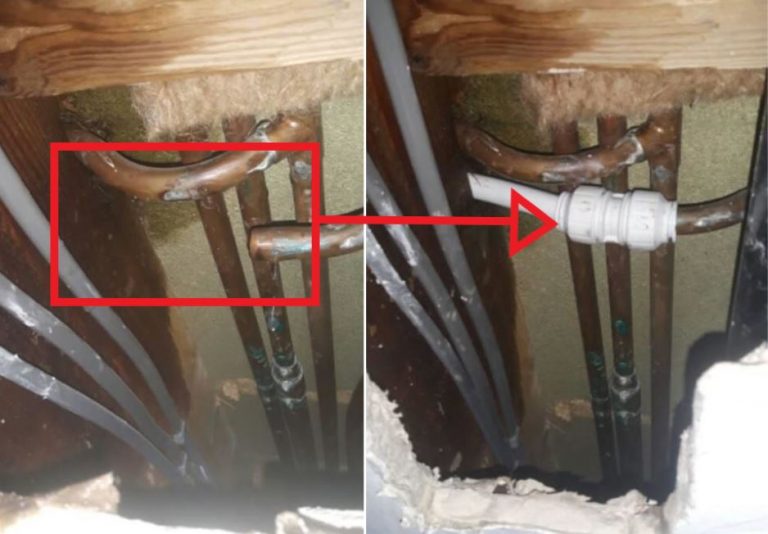 AXA job completed in Nantwich, May 2018.
Metro Rod North Midlands & Worcester engineer attended property on reports of a leak in the bathroom.
Attended within 1 hour of the job being raised by Macclesfield support centre.
He found leak to be coming through ceiling in numerous places, policyholder signed disclaimer so engineer was able to make access to ceiling, once access was made engineer exposed 15mm copper pipework which had been pierced with a nail, then removed and replaced with 5mm plastic, once all connected up. The policyholder tested flow, leak was repaired, and water restored throughout household.
Customer comments below.
"I wanted to tell you about one of your employees and the good job he did for me. I appreciate that you probably only hear about complaints and problems, so I thought I'd tell you about a good job.
A water pipe had burst above our living room yesterday on Bank Holiday Monday and my insurance company sent you guys out to investigate. A lad called Kieran came along and he did an excellent job.
He located the leak quickly, with the minimum of mess and damage to my house, then fixed a difficult-to-reach pipe for us. He was really polite and friendly all the way through despite getting soaked at one point. You got the impression that he'd have stayed as long as it took to get the problem sorted despite it being Bank Holiday. Overall, he reflected very well on your business."
Engineer has been informed about his professional manner and work ethics whilst attending to this emergency. Always good to hear positive feedback. Keep up the good work Kieran.
AXA - Policyholder