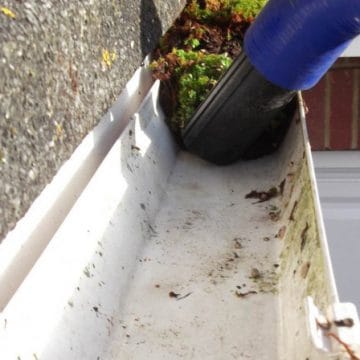 Metro Vac system to save gutters in Neath.
20th December 2016 - in Carmarthen, Neath, Pembroke, Swansea
 The Metro Vac System allows engineers to carry out a Gutter Clean all for the ground floor!
NO ladders or scaffolding!
So when a customer from Neath heard this they couldn't wait to use us as it gave them peace of mind knowing how safe it would be to use.
Gutters were free from debris after an hour and half. The customers couldn't be more happy with it and even asked for some cards to keep handy to hand out to others.
Another job well done!