METRO ROD LEEDS & WAKEFIELD
BLOCKED, BROKEN OR DAMAGED DRAINS?
CALL THE DRAINAGE EXPERTS
WHY CHOOSE METRO ROD?
Unrivalled Response Time – there when you need us.
Professional Service – during AND after the job.
Available 24/7/365
We aim to be on site as fast as possible.
Peace of mind.

Our engineers are trained to high standards, DBS checked & fully insured.
Contact Us
Metro Rod Leeds and Wakefield are your local drainage company providing the people of the town with a range of drainage services. Here at Metro Rod we are the experts in unblocking drains, drain repair, PPM and CCTV Surveys. Whether you are a home owner who needs their drains unblocked, or a large multi-site business that requires a pre-planned maintenance plan (PPM) CCTV Survey or drain repair. You can be rest assured that we offer the very best expertise in drainage solutions.
The bustling market town of Wakefield has a proud industrial history, the town is as popular today as it ever was and is home to thousands of people and businesses.
Leeds is one of the largest cities in the UK and Metro Rod (Leeds) is proud to be your local drainage company, offering the very best in drainage solutions to homes and businesses in the area. Whether you need us to unblock drains, assist with a drain repair, or even an overflowing gully, no job is too big or too small for us.
We can also provide you with planned gutter clearing, CCTV surveys, pipe-lining, or emergency tanker services and pre-planned maintenance (PPM). We are on call 24 hours a day, 365 days a year to provide exceptional customer service to the people of Leeds & Wakefield. Other services include;
• Clearing Blocked Drains • Inspection & CCTV Surveys • Drain Repair & Excavation •
• Pipe Lining & Renovation • Tanker Services • Pre-Planned Preventative Maintenance •
We are committed to providing exceptional service to our customers, whether they are Key Account clients, Commercial customers or domestic home owners. We are experienced in all aspects of drainage, from unblocking drains to drain repair. CCTV surveys, patch lining and PPM are also areas of particular expertise. In addition, we have recently invested in a JHL Fleixliner 314 Tanker to carry out larger works such as the emptying interceptors, septic tanks and large numbers of gullies.
Welcome to our site and please take the time to browse our range of services and local news stories to find out how we could help you to solve your drainage problems.
"We are really proud of the way our engineers pull together to help and support each other, and our customers. They strive to deliver excellent customer service and have the professional training and experience to ensure they are able to deliver above expectations. We are confident that we have a strong and reliable team.
Our engineers have a determination that is second to none; to get the job done safely, timely and cost effectively for our customers." – Dave Carter, Franchisee
"We strive for attendance time within one hour"
Here at Metro Rod (West Yorkshire) we are proud of our engineers, how they handle any drainage or plumbing problems.
They are a dedicated team who support each other in a crisis. They are tenacious about resolving any drainage issue… they won't be beaten!
With the knowledge and experience they have they have started to spread the word themselves. They believe in what they do.
Each engineer when on a current job, whether it be for one of our larger customers such as Mitie, Carillion, Interserve or Morgan Sindall or for our domestic customers they are gaining information from customers who have not used us. This information is fed back to the office where our Marketing Team send out an information pack about our company and the many services we provide.
Please take a few minutes to look at how we can help you from a blocked toilet or drain to patch lining and emptying of your interceptor. Look under our 'Services' tab for more details.
If you would like any further information, please do not hesitate to contact our office where we will be happy to answer any of your queries.
Areas We Cover
| | | |
| --- | --- | --- |
| Castleford | Knottingly | South Elmsall |
| Crigglestone | Leeds | Tadcaster |
| Dewsbury | Morley | Tingley |
| Driglington | Normanton | Wakefield |
| Glasshoughton | Ossett | Wetherby |
| Guiseley | Otley | Yeadon |
| Hemsworth | Pontefract | |
| Horbury | Pudsey | |
Ask about a FREE site assessment, by calling us or dropping us an email. 
Leave Us Some Feedback
At Metro Rod we appreciate feedback from our customers so that we can continue to improve our services. If you have recently had work carried out by Metro Rod Leeds and Wakefield, please feel free to leave us a review on either the following:
Read Our Testimonials
Please take a few minutes to look at our genuine testimonials from satisfied customers… if you are reading this that could be you one day!
Metro Rod Careers
Looking for your next challenge? Visit our jobs page to see our latest vacancies.
Metro Rod was called out to recurring blocked internal drains at a gym, where on the last occasion, the blockage... Read More
Adam Garside - PURE GYM
I received a call from a Mrs D, she said "I was at Waitrose (Metro Rod attend any drainage and... Read More
Mrs D
Metro Rod were called out to a care home in Bradford. The issue was a blocked staff toilet. Our engineer... Read More
CARE HOME
"Within my role I have been dealing with Metro Rod West Yorkshire for the past 2 years and I have had no... Read More
Mr R - MetroRod Customer
Metro Rod was called out to recurring blocked internal drains at a gym, where on the last occasion, the blockage flooded the whole gym (fault on pipe work).
We could not easily clear the drain so needed to come back with 2 men and 3 x extra drums of 22mm cable (off 3 vans) to emc pipe work. The gym didn't want to split the pipework because doing so would take 2 men 8 hours (including picking up cable from other engineers) and as an emergency, it would need doing ASAP.
Our engineer attended and high-pressure water jetted for over 2 hours, using 4 tanks of water during this process. He also used the mini jetter but the blockage would not move.
Our engineer has been in the drainage business for over 5 years so is a very experienced engineer.
We received the email below following our engineer's visit:
"Thanks for your prompt attendance last night.
I have just been informed that the landlord for the property is taking over this major issue, as it comes under his jurisdiction and he is dealing with it himself, so we won't need your team to attend today.
Also, I have been asked to pass on comments from the 3 Pure Gym managers that were in attendance last night. They said that your engineer worked so hard to try to clear the blockage, and they have praised his efforts and his prompt action. They said he went over and beyond, was a credit to you and did everything he possibly could last night. They thank him very much. Please can you pass this on from them."
Adam Garside - PURE GYM
I received a call from a Mrs D, she said "I was at Waitrose (Metro Rod attend any drainage and plumbing issues for Waitrose) today to do my weekly shopping, I was in the car park and saw an engineer who came from one of your Metro Rod Vans. In passing I said to him that I was having problems with my en-suite, I had tried the leading brand to unblock the drains and got nowhere. Yorkshire Water had been out and said it wasn't them. The smells were unbearable.
I went into the store to do my shopping, a few minutes later the young man (Adam our Engineers is very pleased with the description) came and found me in the store. He gave me your company's literature that he keeps on his van and said that you would be able to investigate the smells. I was amazed that someone this day and age took the time out to come and find me to explain what Metro Rod can do for me. I am ringing to book for him to come out if possible?"
I booked for Adam to return to Mrs D the very next day. He attended and carried out some investigations to find out that they had a vent pipe missing. This was causing the smells to go back up the stack pipe into the house. He recommended that we change the pipework so that this doesn't happen. He used his aqua vac to remove any debris that may be adding to the problem then disinfected the pipework. We will be returning to replace the pipework at a later date.
What a pleasure to hear from a customer on how helpful our engineers are, we know ourselves that we often go that extra mile an exceed customers' expectations but unfortunately not everyone takes the time to let us know.
Engineer: Adam Garside
Mrs D
Metro Rod were called out to a care home in Bradford. The issue was a blocked staff toilet.
Our engineer arrived on site and immediately investigated the issue. He discovered it was blocked from the toilet to a manhole. He used our High-Pressure Water Jetter several times to clear the blockage and ensured the drain was left free flowing.
On some occasions, we find underlying problems that are causing the issue. Unfortunately, this was one of those occasions!  Our engineer carried out a FOC look-see with our camera and discovered that some joints were offset, with cracked pipes causing the initial blockage. Our engineer has put in the recommendations for the pipework to be re-lined.
We received a call from 'Terry' who said…. "I wanted to ring to let you know what a fabulous job your engineer has just done for us. He came and unblocked the toilet very quickly, investigated and explained to me what will need doing in the long term, but leaving us with a unblocked toilet. I'd like you to thank him for me"
Engineer: Adam Garside
CARE HOME
"Within my role I have been dealing with Metro Rod West Yorkshire for the past 2 years and I have had no issues with the services they provide for the college. From surveys to emergency call-outs Metro Rod have aided the Kirklees College to the best of their ability to suit the nature of our requirements. The staff are a pleasure to work with on-site and over the phone and provide detailed information about the work that has been carried out and any further maintenence the college would benefit from."
Mr R - MetroRod Customer
Who We Work With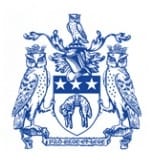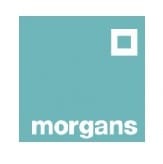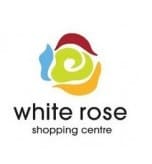 Our Team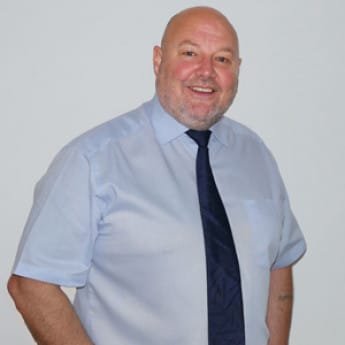 View
More
DAVE CARTER
Managing Director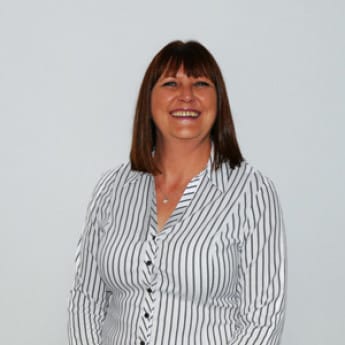 View
More
TRACY CARTER
Managing Director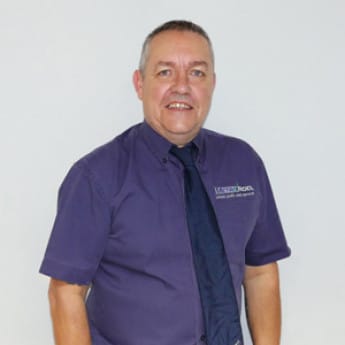 View
More
WAYNE SMITH
Technical Manager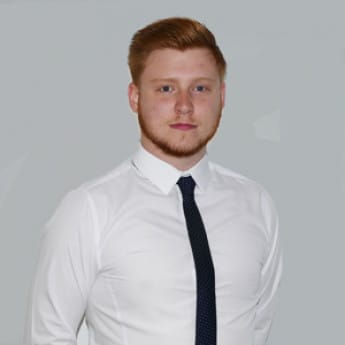 View
More
JORDAN CARTER
Technical Surveyor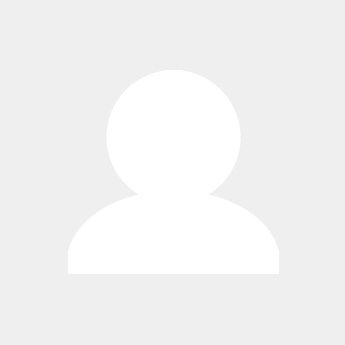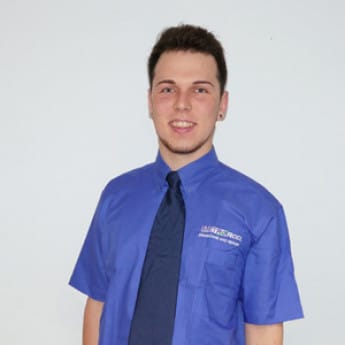 View
More
NATHAN GILL
Administrative Executive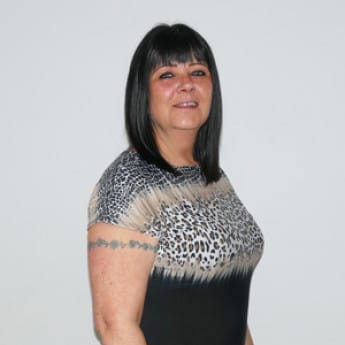 View
More
JUDE BENTLEY
Administrative Executive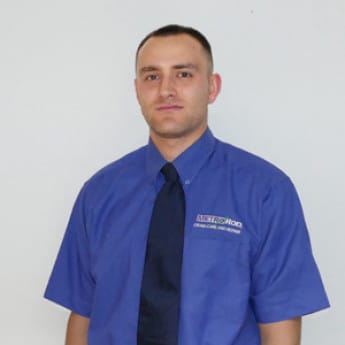 View
More
KARL STREETS
Senior Engineer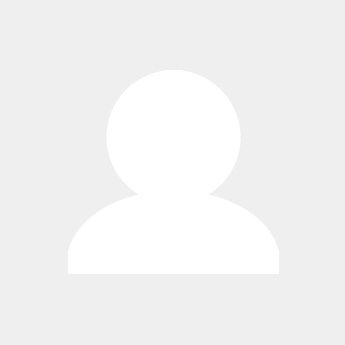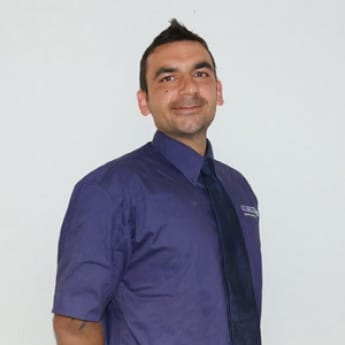 MITCHELL SINGH
Service Engineer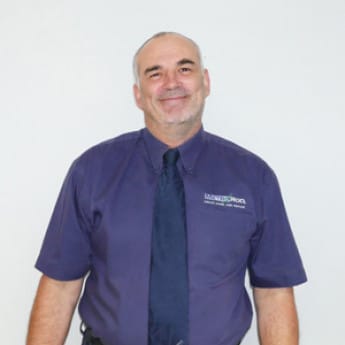 PETER HODGKINS
Service Engineer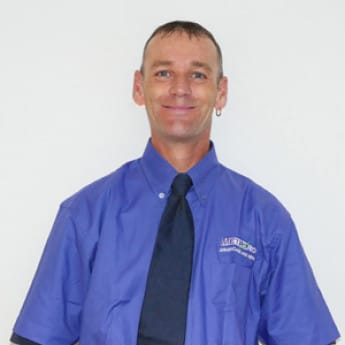 TERRY MOORE
Service Engineer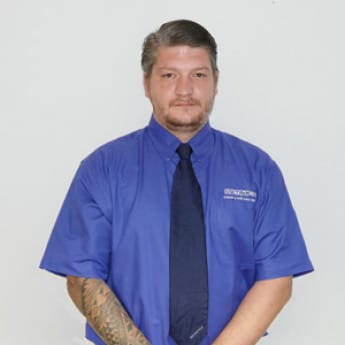 SHAUN HUNTER
Service Engineer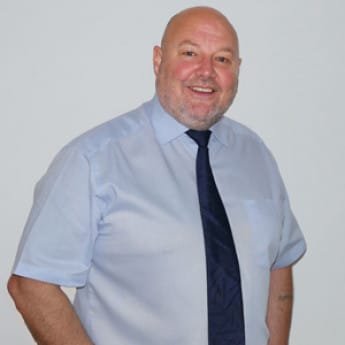 DAVE CARTER
Managing Director
Dave has worked in the drainage industry both as an engineer and trainer for over 25 years. His experience, drive and commitment to the industry encouraged him to buy Metro Rod Leeds, Bradford, Huddersfield & Wakefield, which proved to be a good step!
Dave continually supports our drainage engineering team, ensuring they are equipped with the latest up-to-date technology to tackle any drainage and plumbing problems. Dave is a 'hands-on' manager, offering advice and guidance to our engineers. Customer Satisfaction and Health and Safety is a priority and the heart of his business.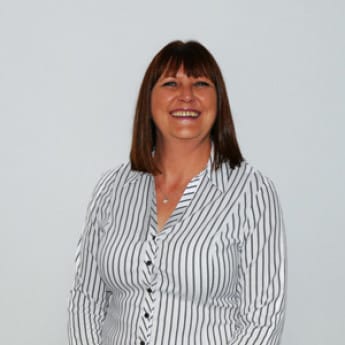 TRACY CARTER
Managing Director
Tracy is at the centre of our business, providing continuous support to the office, drainage and plumbing team. Tracy runs our accounts office with the expertise and persistence needed to establish the smooth running of the department.
Tracy prides herself on ensuring our reputation and our customers' satisfaction is maintained.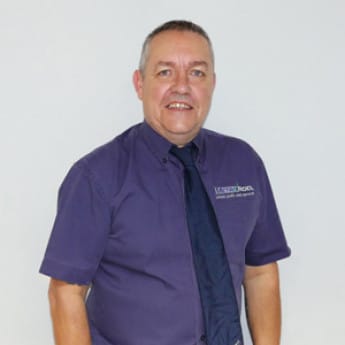 WAYNE SMITH
Technical Manager
Wayne brings over 40 years' experience in the drainage industry to our business. He is a constant support to our engineers and the 'go-too' guy to our less experienced engineers approach with any problem-solving issues they may have,
Wayne attends sites to evaluate works needed, in order to submit an accurate quotation or tender, showcasing our company on price, customer service and timescale expectations. He is a great asset to us in growing our business and increasing our customer base.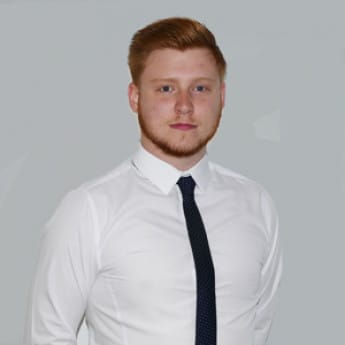 JORDAN CARTER
Technical Surveyor
Jordan has worked for our team for over 3 years, initially helping the family run business on a part-time basis.
Over a short period of time he became a valued member of the team. Jordan started out as a 'general assistant', supporting the engineers in the field, which in turn gave him invaluable knowledge of how the engineers work.
Jordan showed a passion for structure, as well as great attention to detail, which made him the ideal candidate to sit the OS19X Sewer Defect Classification Certification, which has given him the skills needed to endorse surveys that our engineers carry out.
Jordan is hands-on and dependable, able to step in and run the day-to-day work flow and he shows considerable support to Jude, our Administrative Executive.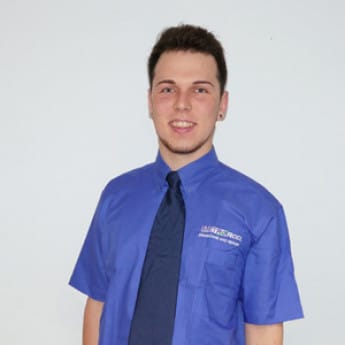 NATHAN GILL
Administrative Executive
Nathan recently joined the marketing team here but as already shown to be an asset.
His previous IT knowledge on developing databases and websites brings a new dynamic approach to maintaining our own website and social media sites.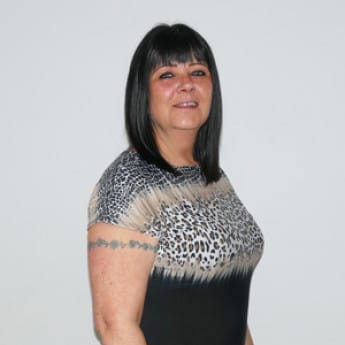 JUDE BENTLEY
Administrative Executive
Jude is a new member to our team. She works closely with our Manging Directors, processing invoices and providing admin support.
Jude runs the day-to-day work flow operations and allocates works to our drainage and plumbing engineers, prioritising the drainage issues and ensuring a smooth process by identifying emergencies. She is also the first point of contact, liaising with all our customers on their specific needs.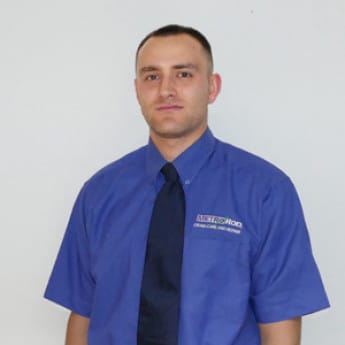 KARL STREETS
Senior Engineer
Karl has worked for the team for over 9 years. He started as a drainage engineer and soon proved to be an asset. He is a highly valued member of our team.
Karl is experienced in 'dig-ups', 'CCTV', and 'Crawler Camera' and passed his Class 2 which means he can drive our JHL Fleixliner 314 Tanker. This enables Karl to assist our own Commercial and Key Account customers, but also assist the wider network.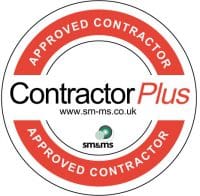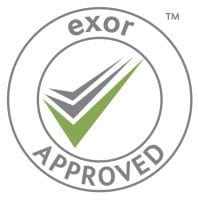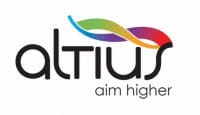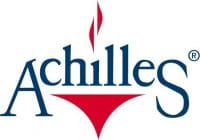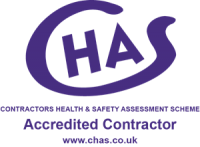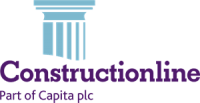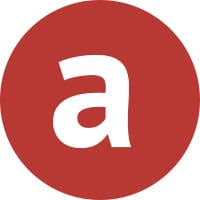 We're here for you 24/7!
Contact Us!