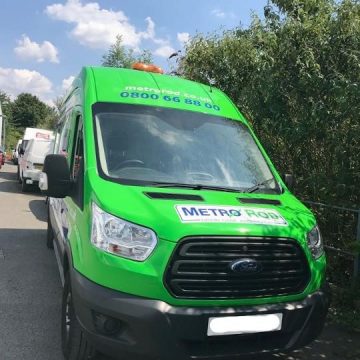 Barry & Mike carry out a drain repair & CCTV survey in Lymm
6th September 2018 - in Liverpool, Runcorn, Warrington, Widnes
Earlier this week we sent Barry and Mike from Metro Rod Warrington to a domestic customer's home in Lymm to carry out drain repairs and a CCTV survey.  The customer was (of course!) happy with the works that we carried out and emailed the following in to us today:
Hello,
Yesterday, two of your staff (Mike & Barry) came to sort out a blockage in my drains and took a CCTV recording in the process. They said they would ask for it to be sent to me by email, so please could you pass a copy on at your earliest convenience?
I have already given some feedback via your website, but I just wanted to say again that they were both very efficient and thorough, and I appreciated the help they gave in resolving the issue.
Many thanks.
Thank you for letting us know that you are happy with the service that you received Mrs Harper, we have passed your comments on to the operatives in question.
If you have any drainage problems that you would like Metro Rod to investigate please don't hesitate to contact us, either on 0151 909 2807 on via our website, www.metrorod.co.uk/Liverpool