We are fully committed to servicing all customers in the current circumstances. Our engineers are working hard 24/7 to support all domestic and commercial customers.
As we move into the thick of winter it is important to stay aware and keep an eye on our drainage systems.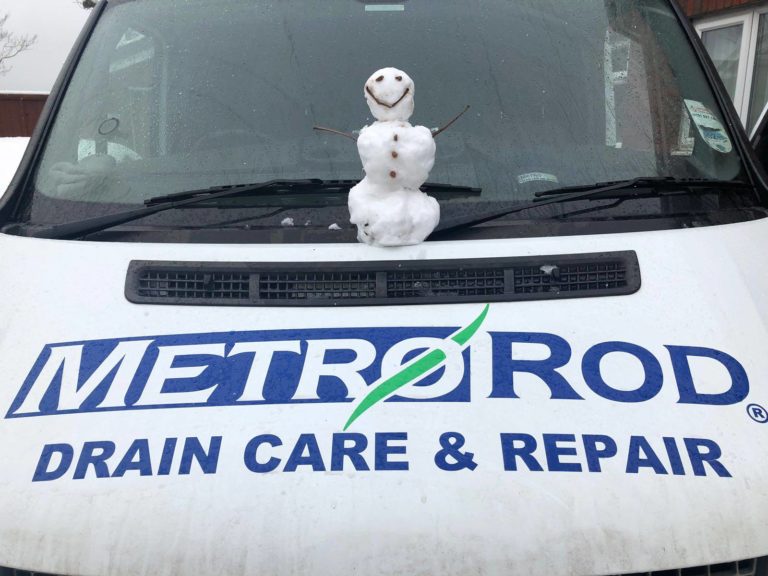 Keeping our drainage system working well is important through the year but especially during winter as we face a new enemies such as low temperatures, freezing pipes, drain blockages and more.
Drain care is at the top of our list of priorities and as we face severe weather conditions it becomes more crucial that we follow some simple rules to prevent blocked drains and other drainage problems.
Keep Your Drains Warm
It can be a common mistake to not use drainage systems often enough during the winter which can lead to blocked drains or frozen pipes. For people living at home this isn't usually an issue but for any winter holidays or half term breaks it can become a problem. If a property is vacant and not being used for any period of time during winter it's important to ask a family member or trusted friend if they can pop in and put the heating on for an hour, run the taps and generally make sure the systems stay alert. Without taking these precautions it can be detrimental to the running of your drainage system and cause frozen pipes. Keeping your house well insulated can also prevent frozen pipes and blocked drains, through ensuring there is no room for draught and the heating is regularly used the pipes will smoothly.
Blocked Drains
Prevent blocked drains by being careful over what you put down your drains, from fat and grease to food waster – these are common causes of blocked drains generally but during the winter they freeze quicker due to the low temperatures and can become a problem quicker!
Clear Drains
Clearing your drains regularly in the winter is key, keeping outside drains clear from leaves and other debris prevents them becoming blocked and as long as you do this on a regular basis can prevent a build up.
Metro Rod York offers services across York and the surrounding areas. Dealing with blocked drains, drain repair, CCTV surveys and septic tank maintenance. We believe in simple things and make sure we follow them through; available 24/7, professional, value for money service during and after the job and peace of mind in the fact that all our engineers are highly trained, DBS checked and fully insured.
Make sure you get in touch with us through any of the following:
Enquire through our website: click here
Get in touch with us via email: [email protected] 
Call us on 0808 208 2659
For any drainage needs, we are the drainage experts. We look forward to hearing from you soon!