We are fully committed to servicing all customers in the current circumstances. Our engineers are working hard 24/7 to support all domestic and commercial customers.
A blocked drain can be very annoying and disruptive so we know it's key to have it sorted quickly, and Metro Rod Glasgow can do that for you.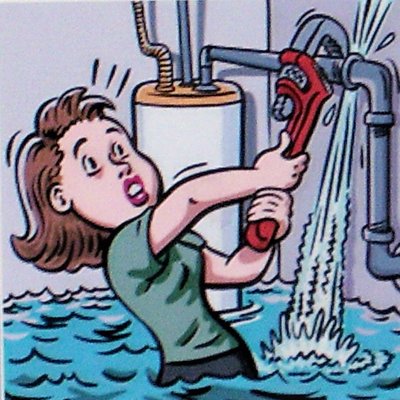 There are a lot of reasons why your drain may need unblocking, from flushing wet wipes, hair in the drains, to dirt and debris from outside making its way into your drains. You can read more about drain care and how to prevent unnecessary blockages here. 
Here are some of the most common signs that you have a blocked drain – 
Water that takes a long time to drain away in the sink or shower
Toilet water overflowing or bubbling up
A strong odour coming from the pipes or drain
A puddle of water near the sink, bath, shower, dishwasher etc.
A higher level of water in your toilet after you have flushed it
Gurgling sound coming from your drains means you might have a blockage as the sounds you are hearing is trapped air escaping with the flow of water
If you find yourself with any of these problems, then it is best you call Metro Rod Glasgow where our engineers are experts in drain unblocking as sometimes trying to fix the problem yourself can lead to greater damage. More often than not it will be a simple fix which we are more than qualified to do for you. 
One of the ways we can assess the problem at your property is using our CCTV Drain Survey, which allows us to fully inspect your drains to assess what the problem is and where it is located with full accuracy. We are then able to deal with the problem in the best, most efficient way. Metro Rod Glasgow offers two main options to unblock drains, high-pressure water jetting and electro-mechanical cleaning. 
High-pressure water jetting is the preferred method we use to unblock drains as it provides a long lasting solution to the problem. We spray highly pressurised water directly at what is causing the blockage within the confines of the drainage pipe, the power of the water then breaks up the mass into smaller pieces which can then be flushed through.
Electro-mechanical cleaning uses a rotating tool which is fed through the pipes and drains by one of our engineers, the tool rotates and breaks up the mass blocking the drain so that it can be pushed through clearing the pipe and drain.
If you think you could benefit from us coming to help unblock drains then use the contact information below to get in touch with us today. 
Metro Rod Glasgow offer services from dealing with blocked drains, drain repair, CCTV surveys and septic tank maintenance. We believe in simple things and make sure we follow them through; available 24/7, professional, value for money service during and after the job and peace of mind in the fact that all our engineers are highly trained, DBS checked and fully insured.
Make sure you get in touch with us through any of the following:
Enquire through our website: https://www.metrorod.co.uk/local/glasgow/
Get in touch with us via email: [email protected] 
Call us on 0808 208 2627
We any drainage needs, we are the drainage experts. We look forward to hearing from you soon!