"Professional and Knowledgeable"
10th April 2019 - in Macclesfield, Manchester
"Great service by Phil Walsh! Very professional and knowledgeable."
Mr Waterhouse
"Lovely Bloke!"
8th April 2019 - in Macclesfield, Manchester
"Just had Josh come to sort the toilet out and he did a fab job, didn't bother anybody and just got on with the job and was pretty quick. Lovely bloke!"
Ms Pickup
Geoff and Darren are a credit to the company!
2nd April 2019 - in North East
Geoff and Darren have been working at my property today doing an extremley difficult job.
throughout the work iwas updated and they did a tremendous job.
geoff and darren are a credit to the company and i would highly recommend there services .
top job done !
Domestic customer - Newcastle
"Helpful and Professional"
1st April 2019 - in Macclesfield, Manchester
"Phil was very helpful and professional."
Mr Wood
Metro Rod Mid Wales & Shropshire report greeted with Thanks!
29th March 2019 - in Mid-Wales, Shrewsbury, Shropshire, Telford
We had lovely surprise in the office this week when a customer walked in with a thank you card and a bag full of biscuits and chocolates. We had recently produced a report on a Septic Tank and the adjoining Drainage system. The report we produced was for the building inspector and thankfully everything was passed and the customer is a step closer to moving in.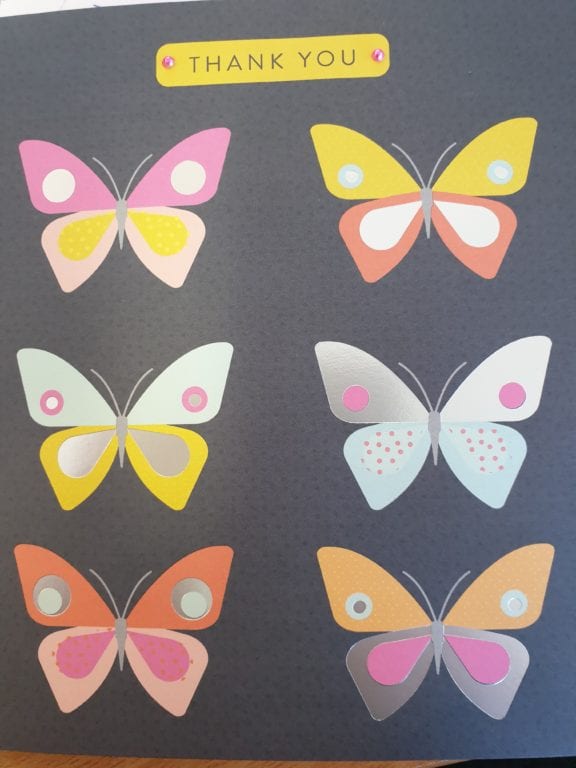 Its always nice receive praise but a card and treats always makes it feel better, If you have any issues with our Septic Tank or the Drainage system to your property or Business give us a call on 01938554050 or e-mail us on midwalesandshropshire@metrorod.co.uk
"Josh Was Brilliant!"
29th March 2019 - in Macclesfield, Manchester
"Josh was brilliant! Very pleasant, helpful and did an amazing job. I really highly recommend this company 100%. Thank you so much!"
Ms Morrison
"10/10"
29th March 2019 - in Macclesfield, Manchester
"Phil Walsh and Mike have done a really good job at my property. 10/10!"
Ms O'Neill
Metro Rod Sort Drain Problems Others Can't Fix!
28th March 2019 - in Liverpool, Runcorn, Warrington, Widnes
A customer who had had ongoing drain problems recently got in touch and asked;
"Please pass on my thanks to Mick and Eddie.  I had already had two companies out to try and sort out my drains with no luck.  Eddie and Mick found the problem in just minutes – great service!"
Thank you for letting us know Mrs Rogers.  Our engineers are skilled and will endeavour to find solutions to problems that others may not!
To find out more call 0151 909 2807 or go to www.metrorod.co.uk/Liverpool