At Metro Rod Reading, we encounter blocked toilets and blocked drains on a daily basis. Throughout our many years of service, we have learned that the most common reason for a toilet to block and start to overflow (as seen in the picture below), would be down to misuse and abuse of the toilet.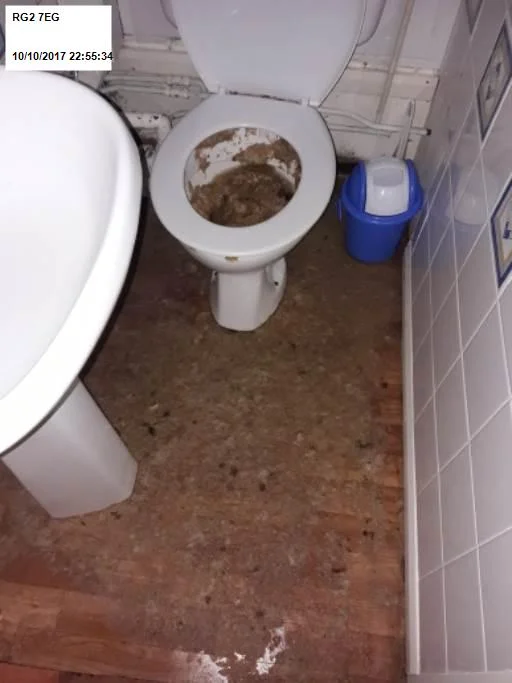 Hand Towels:
Similar to wet wipes, hand towels also attribute to causing blocked drains at your property. Due to their thick and robust nature, (which is usually  good for kitchen spills and cleaning)  have the opposite effect on your toilets and drains.
Wet Wipes:
Wet wipes when flushed down the toilet, can cause blockages because even the flush-able wet wipes will not degrade in the drains. This in time can lead to a blockage occurring, causing your toilet to overflow – which can result in a messy and smelly situation that could have been avoided.
The Experiment:
To show just how flushing wet wipes down the toilet, will have a negative impact on your drains. We decided to carry out an experiment between a regular two-ply toilet paper and a flush-able wet wipe.
We put toilet paper and wet wipe in a glass, with regular tap water filled halfway up. The goal of the experiment is to show that even though the wet wipes are said to be flush-able, they wouldn't break down enough that they won't cause a blockage in your drains. Both were submerged in water for an hour and any changes were observed within the time period.
Below is a photograph of the toilet paper and wet wipe which was immersed in water for an hour. As you can see with the photo below, the toilet paper has started to break down, whilst the wipes on the other hand are still very much intact.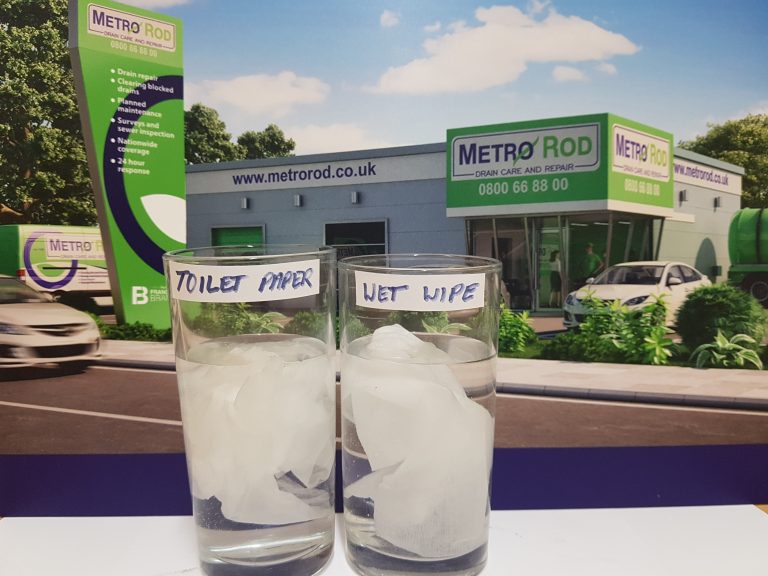 See below for the video clip of the experiment, as both were removed from the water.  As you can see the toilet paper was breaking up, whilst the wet wipe was very much still intact.
Hopefully, this little experiment has given you some insight as to why you shouldn't flush wet wipes down the toilet.
For more information on how we can assist with your drainage enquiries;
Visit our website: Metro Rod Reading
Email us on [email protected]
Call us on 01189 504477